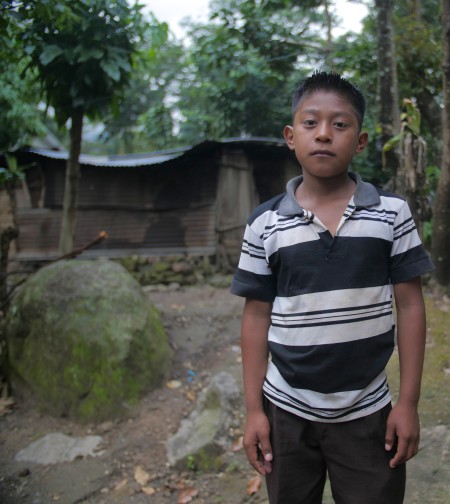 Their photographs absorb space in the recesses of our computer hardware as well as my own cerebral gray matter. Some photo files document our long-term, current relationships with the mothers and their children in Finding Freedom through Friendship. Other images are the only tangible proof that a friendship ever existed; photos showing that we at one time had a mutual agreement with particular mothers who would work with us toward the benefit of their children.
Free will is exactly that. FFF mothers are able to exit out of our program whenever they wish, taking their children with them. The majority of these children never step into a school again. They work the fields, care for younger siblings, marry as child brides or are sent to work at sugar or coffee plantations. In every respect of the word, once they leave school, they suffer the loss of their childhood.
There are as many reasons a mother leaves our program as there are women who have done so. Lucia took her alcoholic husband back into the family, and in doing so voided our contract. Manuela found a boyfriend who was jealous of the FFF gentleman who delivered food for our program. Candalaria gave us no reason. Ana died, leaving her five children to be raised by an 18 year old sister. We move on, accept an application for the next mother on the list and try not to worry about how the family will fare without our monthly food supplements, medical care and humanitarian efforts. The reality is that these families existed before FFF made an entrance into their lives. They will continue to live, but the children will exist, not thrive.
We write often of the women and girls in our program. The board has a fundamental belief that without a strong mother who has her physical and emotional needs met, the children in her care suffer also. Our goal is to strengthen the foundation a Mayan mother stands on as she faces the challenges of raising her children in rural Guatemala. But when a country does not honor the education of their boys, who later become the fathers, leaders, role models and cultural teachers, then decline in the infrastructure of a future family and their community is inevitable.
As a nonprofit we are fond of  statistics. The percentage of Mayan children who attend school; the rate of pediatric malnutrition in Central America; the high birthrate of Guatemalan women. But these lost boys mean more than numbers to us. FFF volunteers have visited their homes, hugged their necks, and shared their dreams. We saw their smiles when they got their donated backpacks, and as they blossomed under the freedom from field work while they nourished their brains we proudly photographed their school progress reports. We have 48 children from the hidden hills of Guatemala who we currently have in our school program, and we celebrate each one of them, many of them boys.
But we have the hearts of a parent, and a parent always grieves for those that are lost.